Hundreds send off Budhagali
The man known as Busoga's chief 'oracle', Dhadha Nabamba Budhagali was temporarily laid to rest at 2:30 am in his home at Budhagali village, Budondo sub-county in Jinja district on Monday morning.
'Oracles' across Busoga region took over the burial site on Sunday night after a mass conducted during daytime by the High Priest of the Tondism Faith in Uganda, Ssabakabona Jumba Lubowa Aligaweesa and his wife Ssenga Kulanama.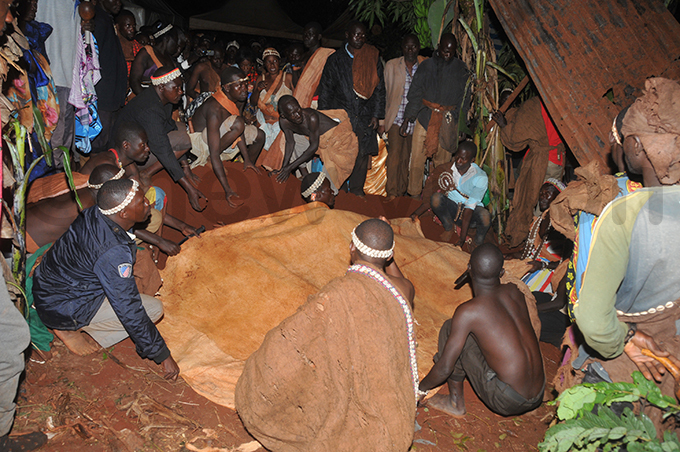 Members of the Baswezi community performing rituals after laying Nabamba Budhagali to rest at his home in Jinja. Photo by Donald Kiirya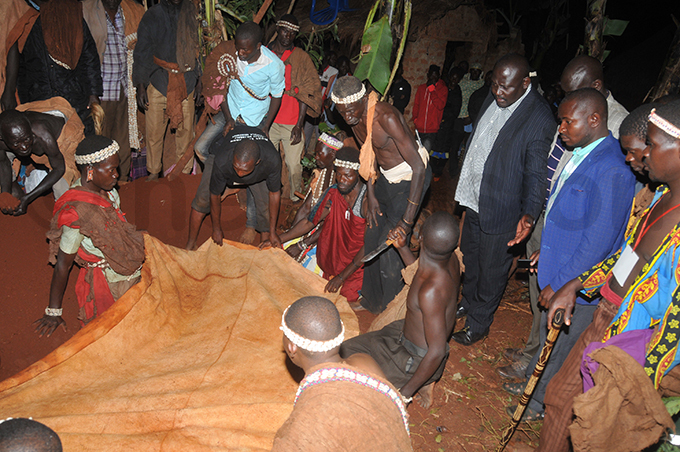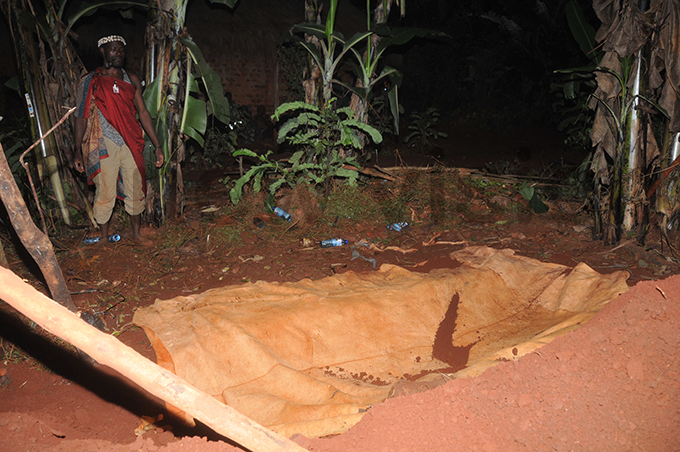 The chief mourner during the day was Dr Joseph Muvawala the Busoga kingdom premier who was accompanied by kingdom ministers who included Matia Wakalali (state for agriculture), Richard Mafumo (culture) and Andrew Ntange the kingdom spokesperson.
The government was represented by the Karamoja affairs state minister, Moses Kizige, who delivered sh10m condolence to the family of the deceased from State House.
Mourning Budhagali lasted for seven days and had restrictions ranging from avoiding loud wailing and screaming, save for drumming, singing Kiswezi songs and frenzied dancing.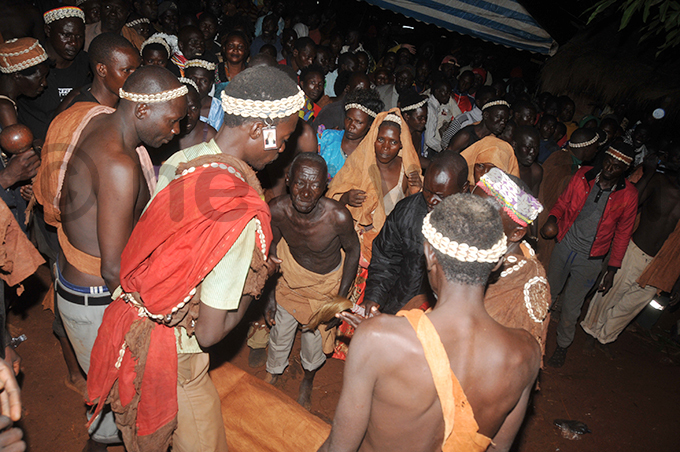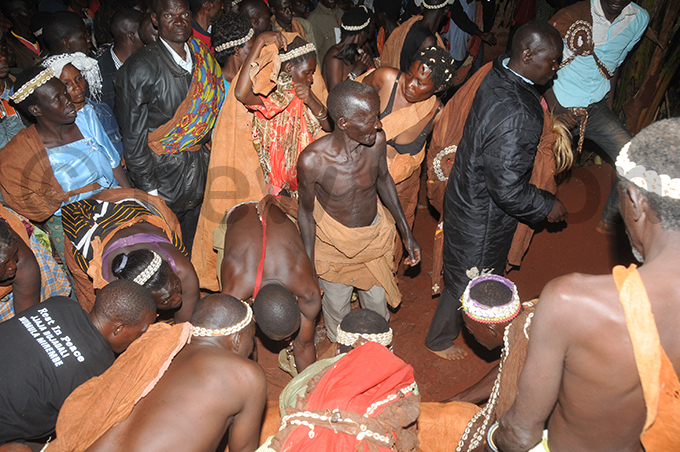 When it clocked 2:00 am, the loyal subordinates (Baswezi) started dancing and lifted Budhagali's body that was wrapped in barkcloth, performed rituals and later lowered it in the grave half an hour later.
Some of the mourners were holding knives and made sounds like barking dogs while shouting in appreciation of Budhagali's work for the cultural institution.
As his body was being lowered into the grave, all the Baswezi community members were on their knees in respect.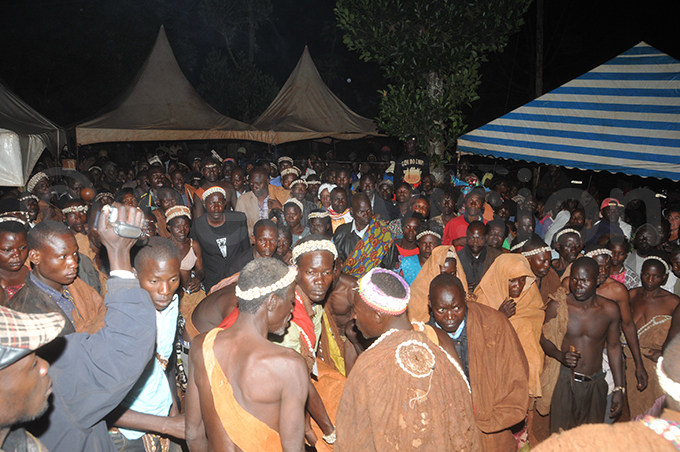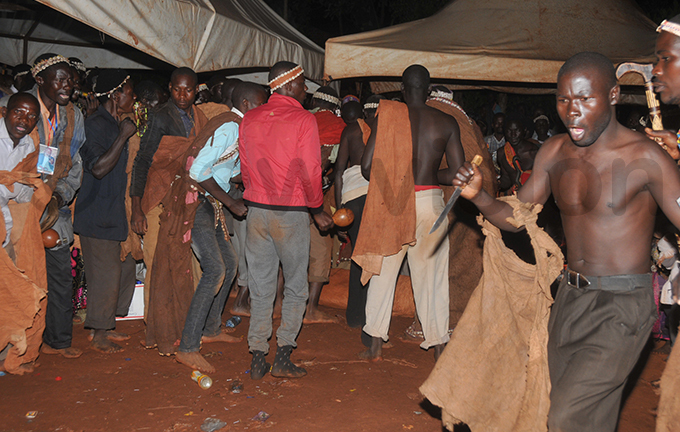 Members of the Baswezi community performing rituals as the body was taken for burial. Photo by Donald Kiirya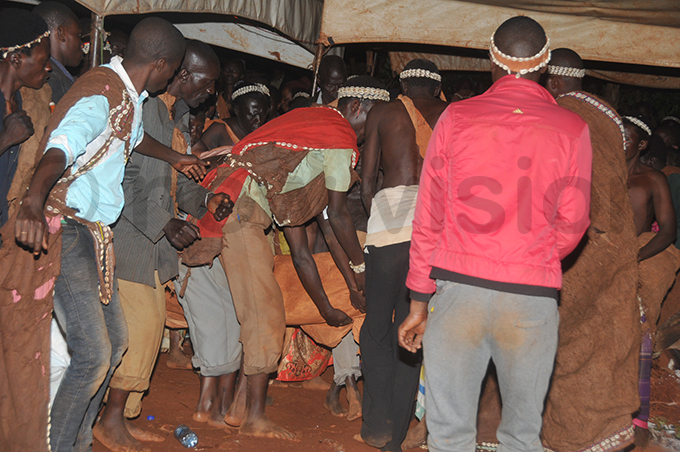 Muvawala said Busoga and Uganda at large have lost a cultural and tourist icon and directed Mafumo to see that Budhagali's cultural site is demarcated as requested by the family so that his body will, later on, be transferred there as well as the remains of the other 38 Budhagalis who were buried at the old site.
He also requested the Baswezi to register their group or register individually with Busoga kingdom so that they gain recognition.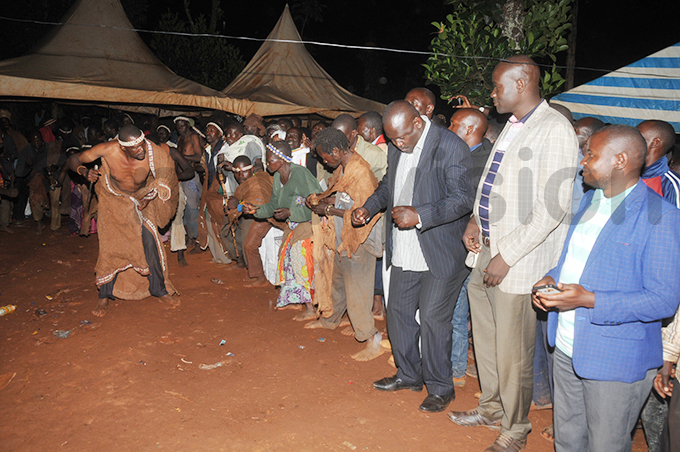 Ministers from Busoga kingdom Matia Wakalali (right), Richard Mafumo (2nd right) and Andrew Ntange (3rd right) attending the burial ceremony. Photo by Donald Kiirya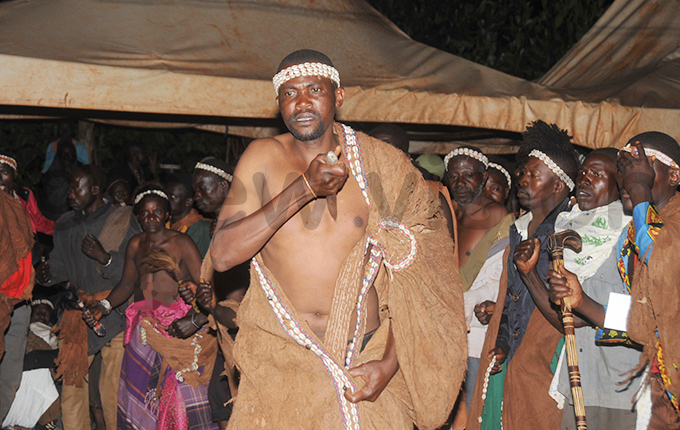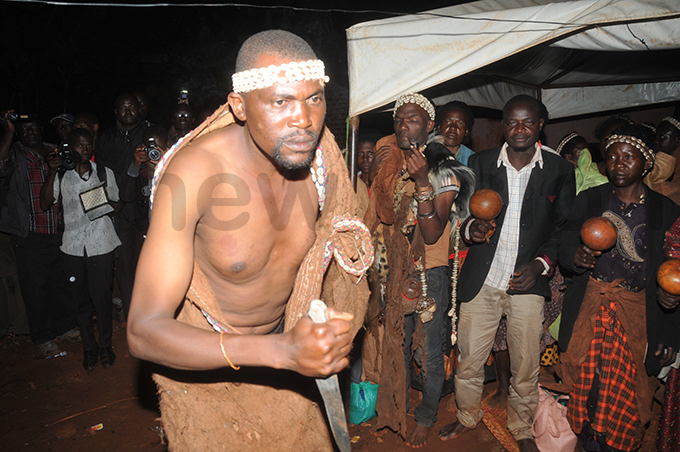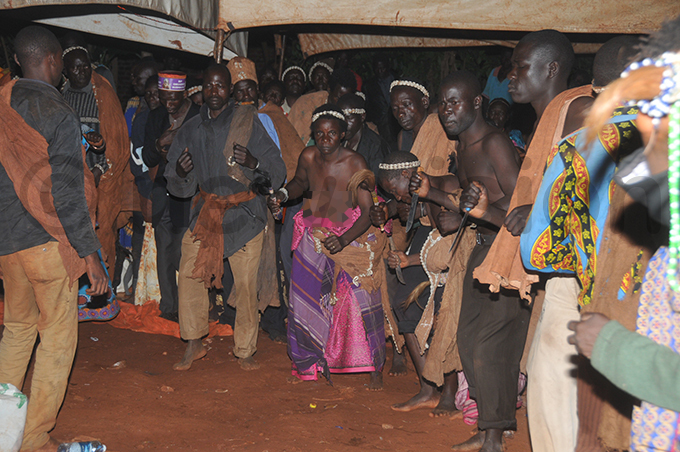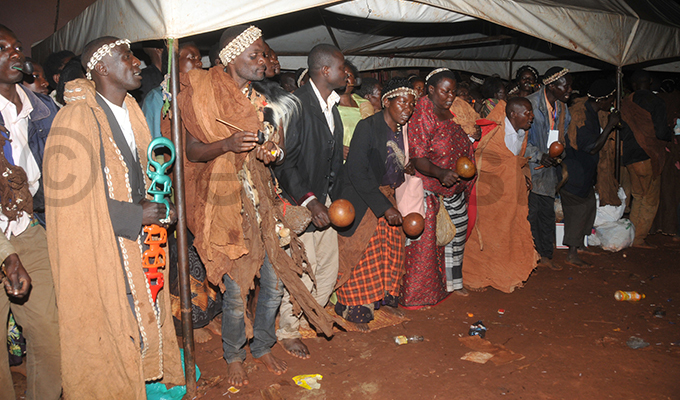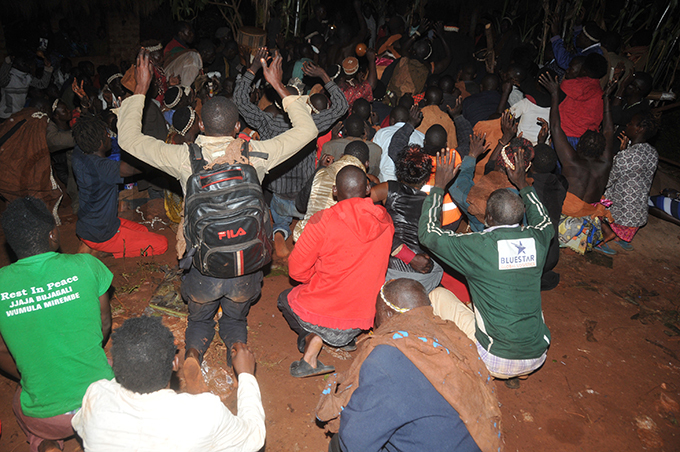 Some of the Baswezi community members kneeling down in respect at 2:36am after Budhagali was laid to rest. Photo by Donald Kiirya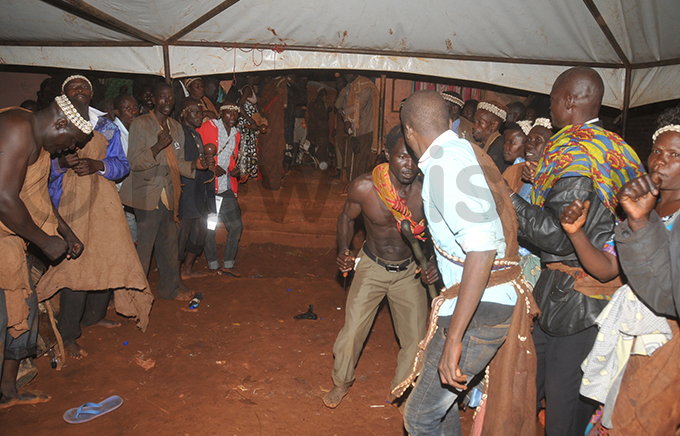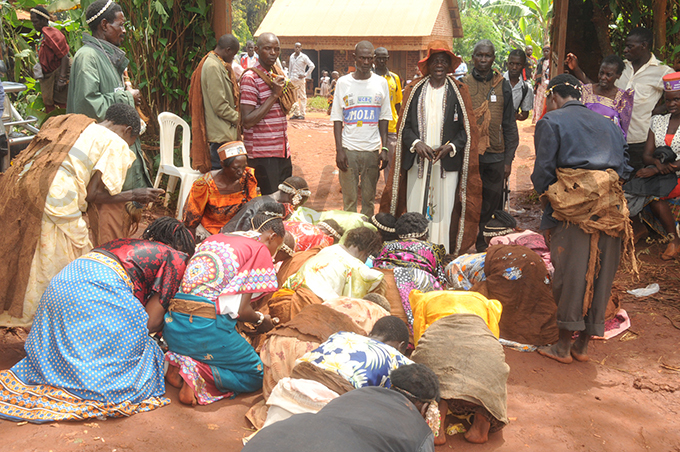 Abaswezi bowing down to welcome Obala Mwase (centre with hat) during the burial ceremony. Photo by Donald Kiirya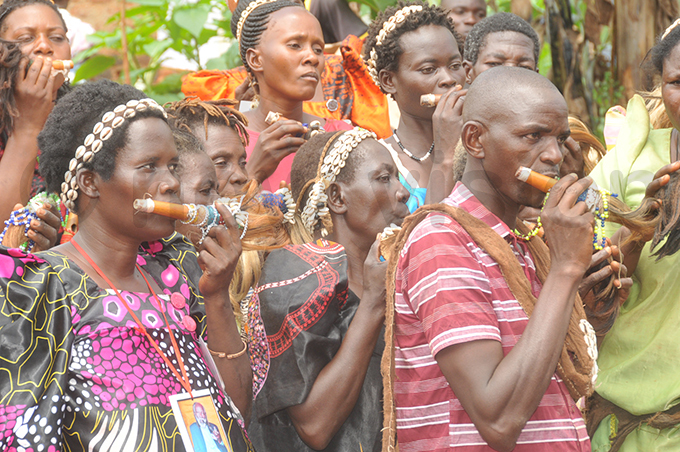 Abaswezi blowing their flutes during the ceremony on Sunday. Photo by Donald Kiirya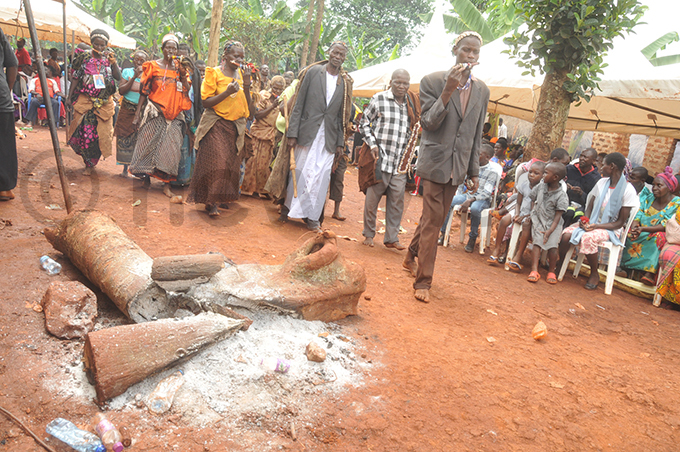 Some of the mourners inside makeshift shelters to shield themselves from the sun. Photo by Donald Kiirya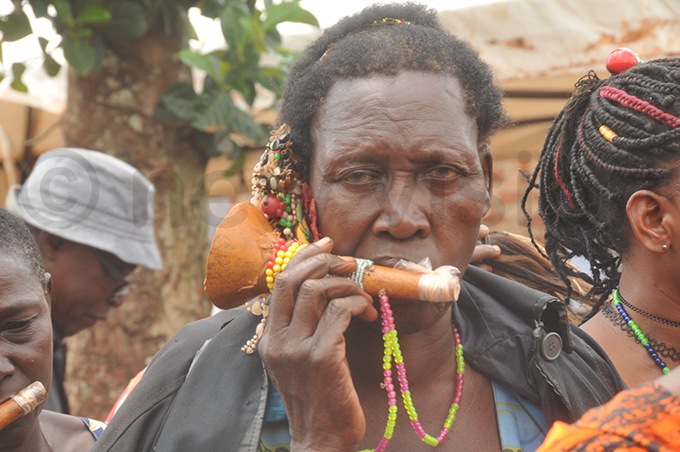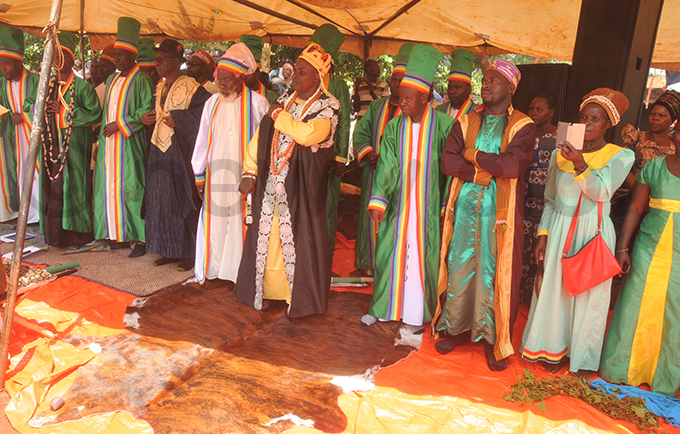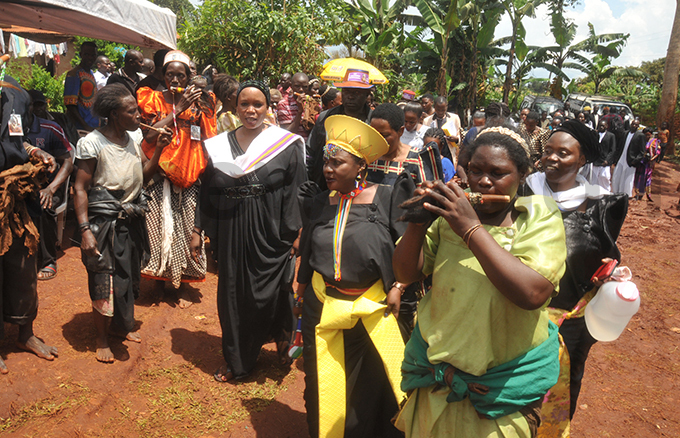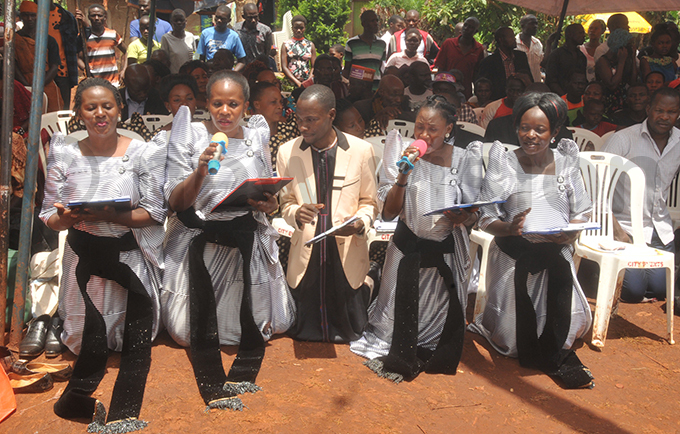 A choir from the Tondism Faith singing during the ceremony. Photo by Donald Kiirya
One of the Abaswezi smoking a pipe. Photo by Donald Kiirya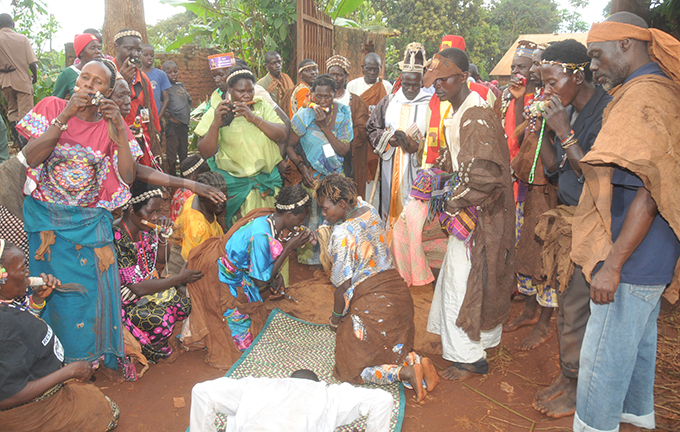 Abaswezi welcoming Ssabakubirizza Ssalongo Mukasa Mutyaba (centre with hat). Photo by Donald Kiirya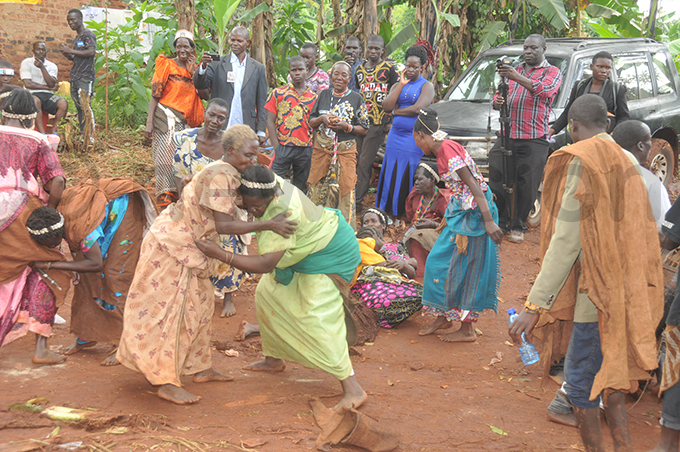 Some of the Abaswezi taking part in rituals. Photo by Donald Kiirya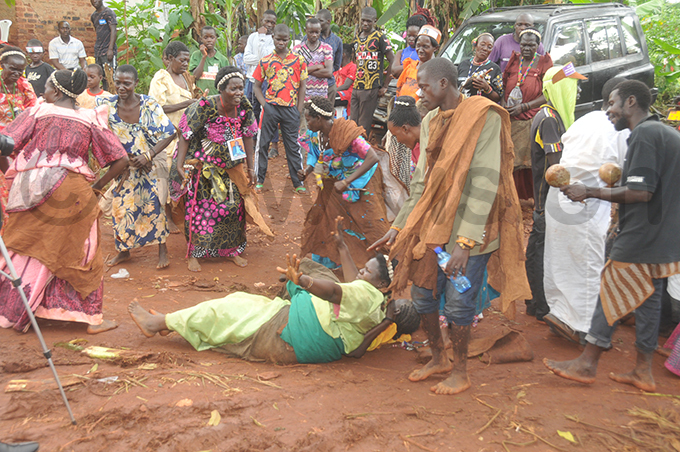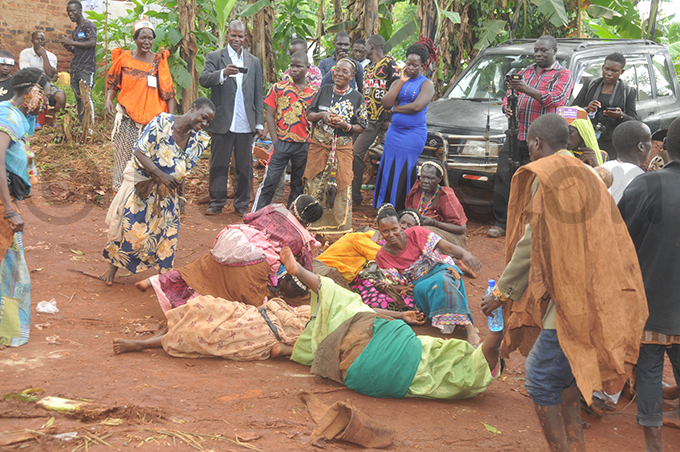 Abaswezi take a tumble while performing rituals. Photo by Donald Kiirya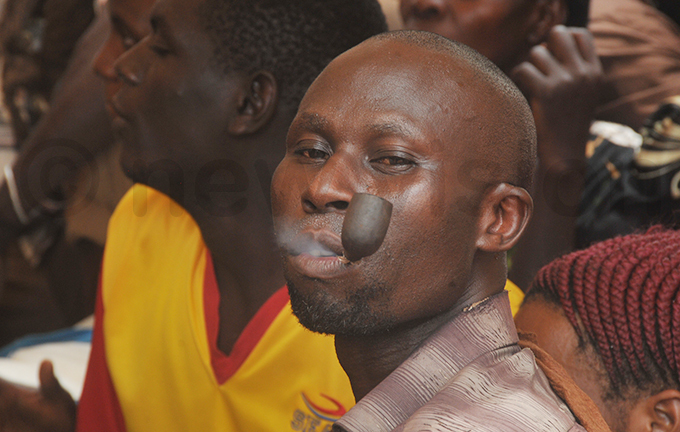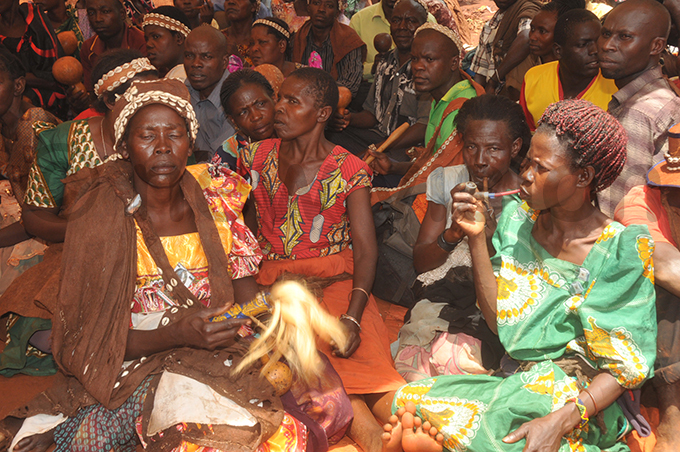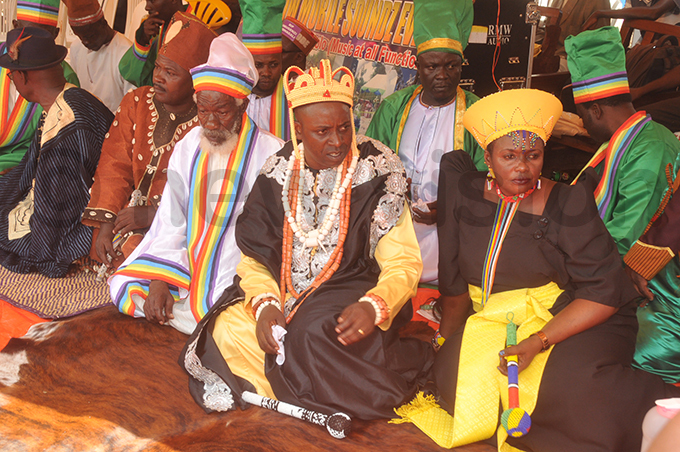 The high priest of Tondism Faith, Ssabakabona Jumba Lubowa Aligaweesa (2nd right), and his wife Ssenga Kulanama (right) during the burial ceremony. Photo by Donald Kiirya