By: Kiggundu Lubowa
Sabakabona Jumba Lubowa Aligaweesa, 39, is the 'pope' for Tondism according to his followers. However, the right translation for Sabakabona is "High Priest". Where Jumba parked at Satellite Beach, he stayed in his vehicle because his face could attract unnecessary attention. He is not new in Mukono and he is a known and popular figure. After he parked his vehicle, two gentlemen joined him. I was on appointment too – as I wanted to interview him about the meaning of the religion he was promoting. At this point, I didn't know its name. I was satisfied to call it traditional African religion.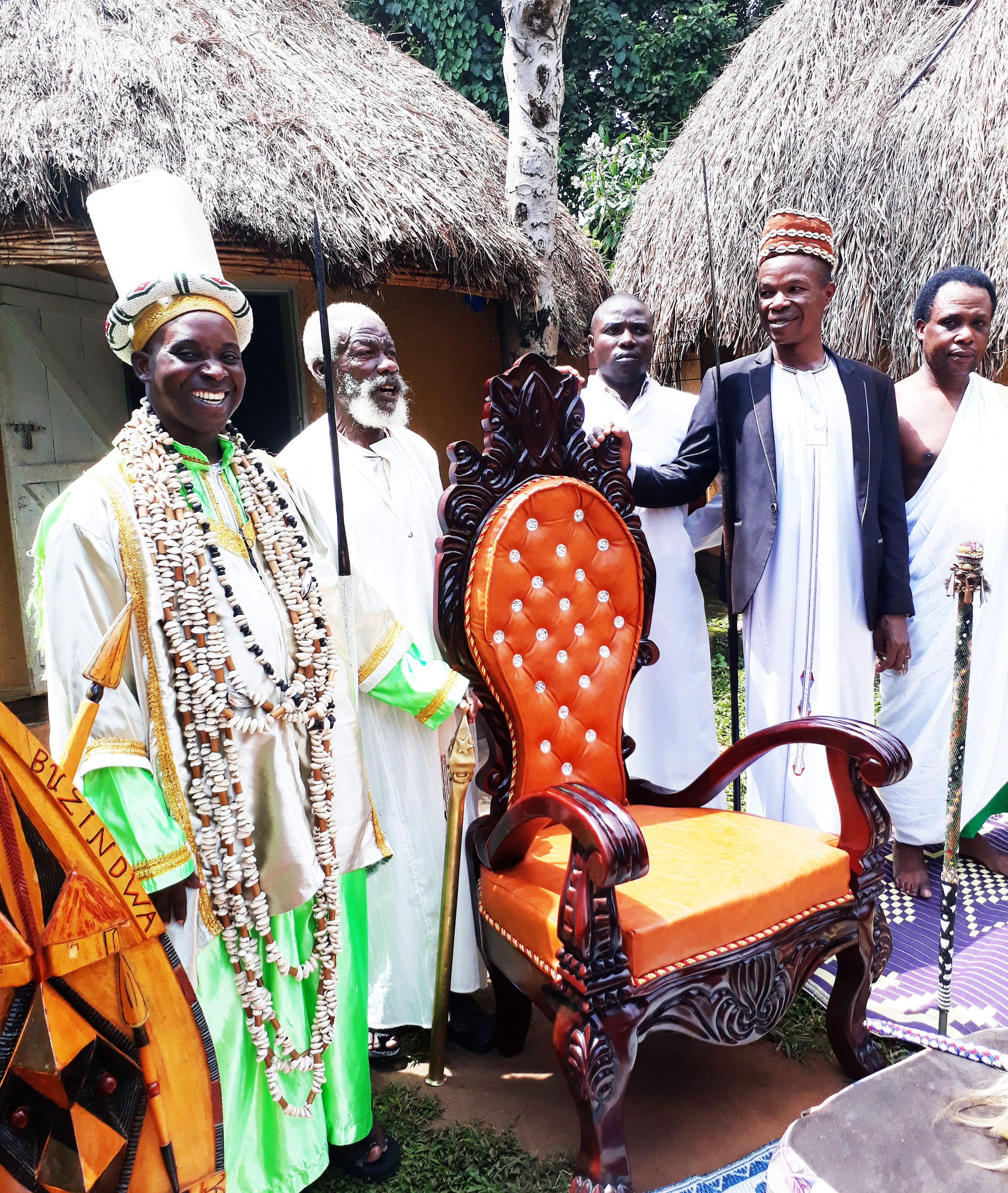 For three hours, I sat with Jjumba at his Kilowooza office which also doubles as his worship place, to talk about his religion and its god; his nature, how he created the universe, the purpose of life and why Africans should return to the African way of praising and worshiping God. Jjumba is already spearheading the building of worship places in over a 100 places in Uganda and says he already has 96 priests overseeing this religion. "This religion is not new," Jjumba challenges me when I point out that he was introducing a new religion in the country.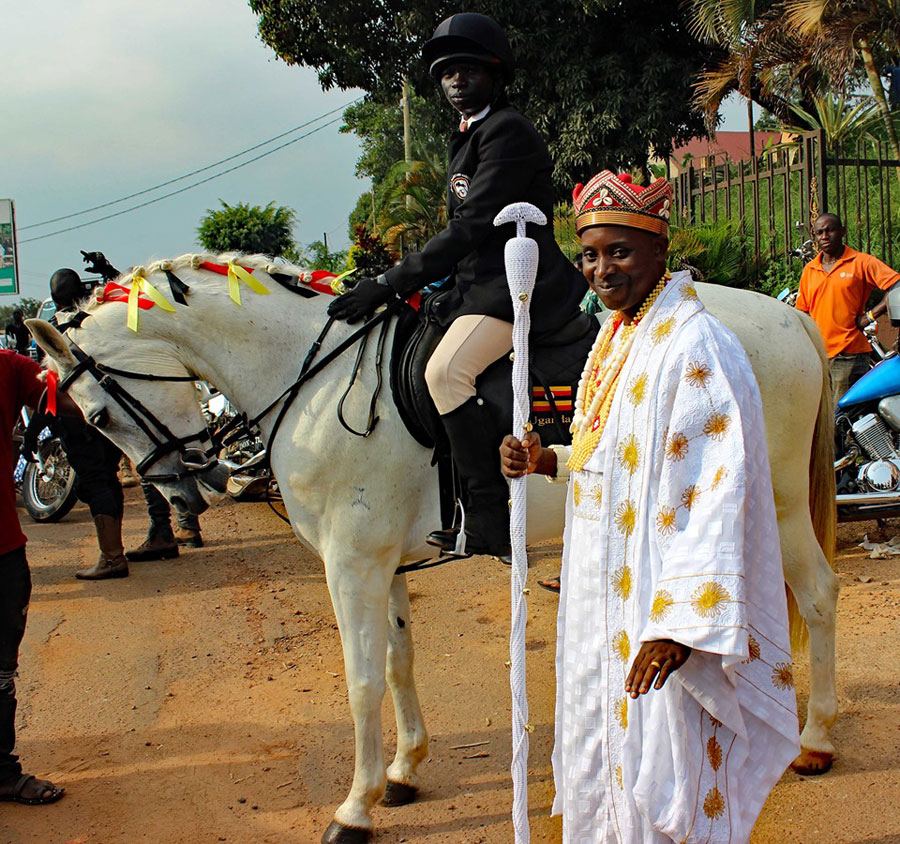 Before the White man came here, we had a God we worshiped," he says, leaning over to emphasize the point that the White man got rid of the African beliefs and demonized the spirituality and knowledge of thousands of years to colonize us effectively. UNESCO recognized Tondism and has sponsored a conference with world scholars where Jjumba was one of the key speakers. The High Priest explains that were it for Tondism priests being killed at Bunamwaya in the 19 Century, the religion would be very strong. "Imagine, we don't have a memorial in Bunamwaya yet we have one for Uganda Martyrs," Jumba says, throwing his hands in the air.
However, for the man who has practiced three faiths namely, Catholicism, Islam and now Tondism, now his mission is to make Tondism a universal religion for the black race which he says would turn around the fortunes of the Black people across the globe on condition they discover what they lost

Who is Jumba Lubowa Aligaweesa
Jumba Lubowa Aligaweesa was born in 1978 in Rakai district. His father Senyonga Mugerwa Paulo was a Catholic but he died before Jumba could recognize him. His mother Theresa Namakula Nakamanya was a woman of little means and she had two children to look after upon the death of her husband. Jumba was taken away to a relative to raise him. His new father would be a Muslim, a Hajj Sulait Mugerwa. Jumba would be raised a Muslim.
Jumba says that he didn't go far with his formal schooling and spent his days looking after new father's cattle; actually, his friends say he didn't go beyond Primary Three. This is actually surprising given his ability to use high tech gadgets such as smart phones and its modern communication applications such as Facebook, Youtube, Whatsapp, among others. For example, anyone who wants to reach Jjumba on Whatsapp, he is available on +256772602384.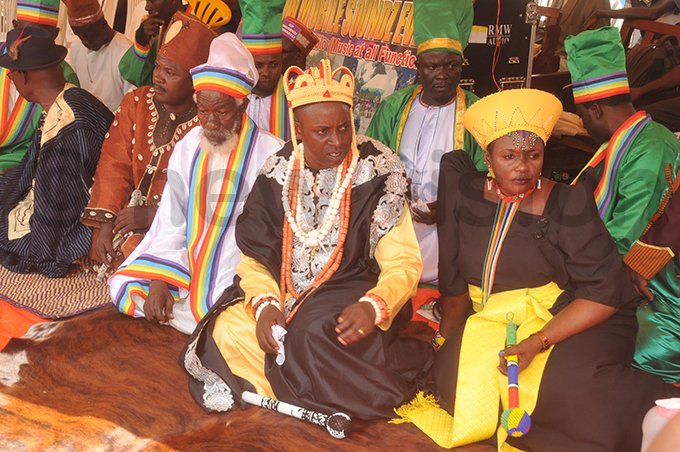 Jjumba might not have gone to school but he is a man with sharp intellect. You can see that in his quick grasp of concepts and explanations he gives to metaphysical and physics questions. To give his story a special narrative, he talks about his call to serve as a medium at the end of seven. "When I was seven, I started facing different ailments that I could not consistently be in school. The sickness would reveal to my custodians that I was not an ordinary child".
At 13, Jumba recalls that he becomes a medium of a spirit called Lubowa. Not long after, he says, he quickly started running into trouble as he could prophesize who would die next in the village or tell what was in the hearts of people. "We would be in a village meeting wondering who was stealing people's food in the gardens or animals, and I could get revelations – and tell the village I knew who the thief was.
Many people started hating me for telling secrets they have hidden from anyone.
Jjumba became a little notorious boy in the village and soon came to be known as "Muzzukulu" (grandchild) since the spirit for which he was a medium always referred to him as Muzzukulu.
One day, a woman called Namyaalo who used to frequent their village to buy bananas which she sold in Seeta Mukono was told to go to him to solve her pressing problem. The woman had made losses in her last business trips after her merchandise got spoilt before she reached the market. She thought it was unusual.
"I told her why it was the case and told her what to do." That was Jjumba's turning point.
Namyaalo would soon arrange to bring the little medium to Mukono, where he has thrived and made himself a name.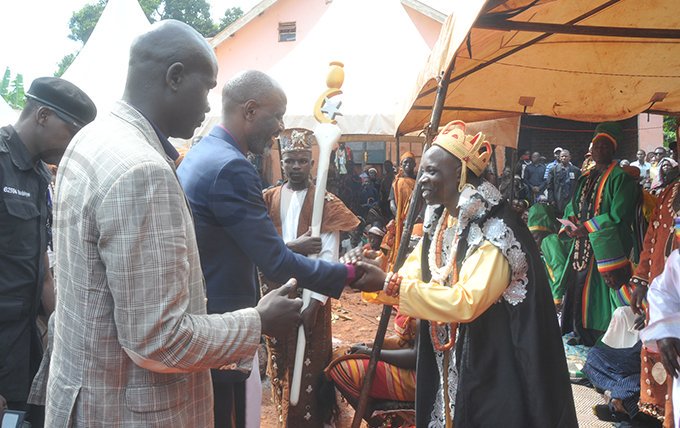 What You Need to know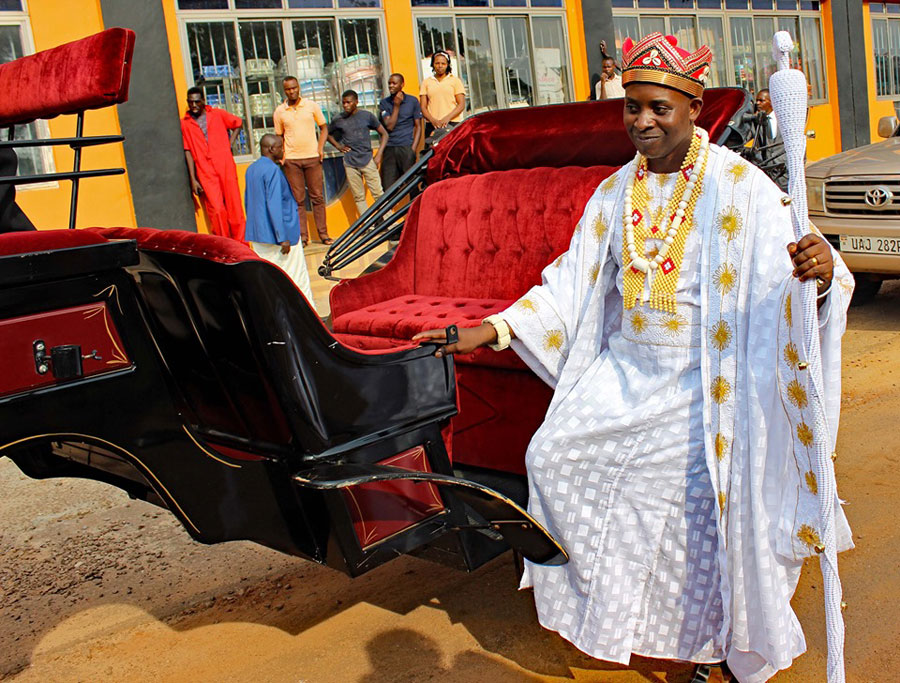 Jumba Lubowa Aligaweesa is a medium sized brownish-black man with a high tight drained milky face covered with a natural smiling face whose lips tells what is in his mind and predicts what he thinks. His name is Jumba Lubowa Aligaweesa a complete man energetic and bravely passionate person.
Looking at him from a distance, Jumba dresses quit handsomely and Gently from his flat Open Shoes, a 36SZ pair of trousers and a 12-13-16inc shirt at all time (fitting) than his Traditional gown of attire that he puts on as he attends the mass services wherever he goes.
A down to earth man who you can't find seated alone but either with elders, youthful or young stage of all sorts of kind either in discussion, Helping or supporting them anyhow. His Lovely and Nice heart tantamount to home welcome to whoever comes in his life.
A person who don't despise people of their appearance, Credibility, Sounding, Privileged or Non all are respected at no cost. My Brother (Baaba) is a title he gives to every man of any age and any size be it old or non. This transforms into a down to earth man even before one knows that Jumba Lubowa
Aligaweesa is a spiritual Medium and an international Oracle.
If You Meet Jumba You Can't realize how much he is and the worth of him, the privileged he is as well as how popular he is until you read his Bio.